As we have been doing since the Covid-19 lockdown began, we would like to offer a braille greeting card from our website, free of charge, as a small gesture of encouragement, hope and comfort.
You can find it at our Featured Products Page.
We are a little late releasing the details of this week's featured card, because we felt it was important to design a message that could convey our grief and sympathy in the aftermath of the terrible tragedy which took place in Nova Scotia a few days ago. It is also very appropriate for the ongoing hardships of the Corona Virus. We will make it available next week as well.
It looks like this: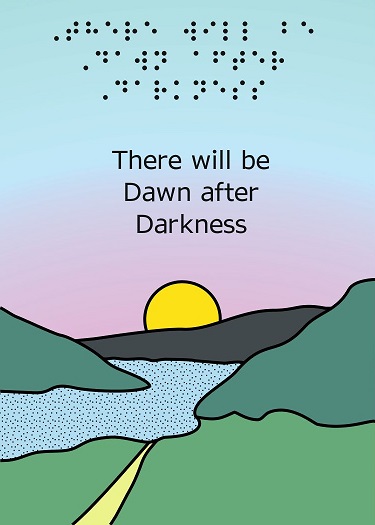 One featured card per order, please.
Be well, stay safe and maintain hope.
Kind regards,
Emmanuel and Rebecca Blaevoet
Tactile Vision Graphics Inc.