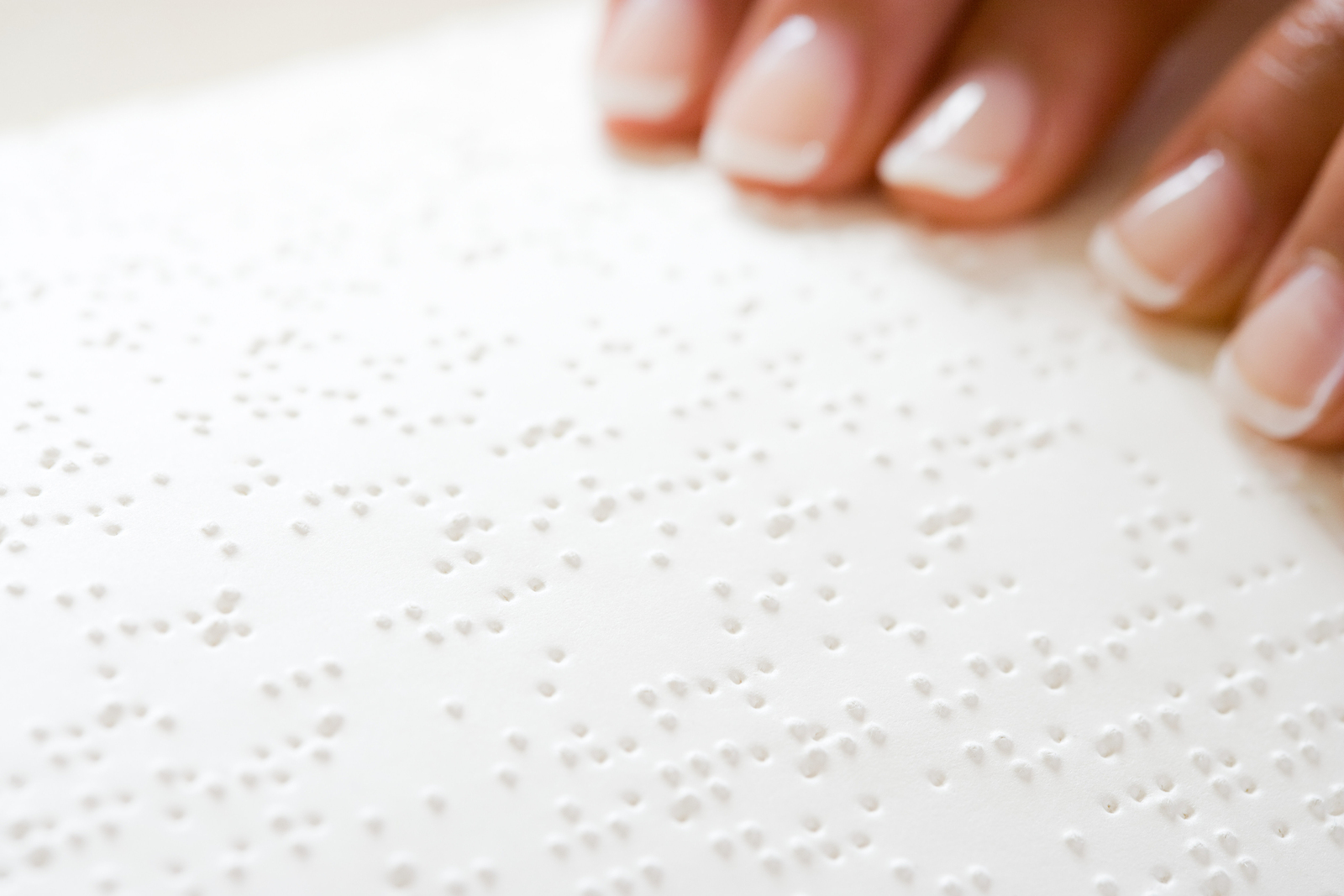 Braille Transcription and Tactile Graphics Production
If you need your materials transcribed into Braille, we can help,–whether in English or another language, from a small one-off job to ongoing work. We take the guess-work out of it, by transforming your source material into beautiful, usable Braille: easy-to-follow, thoughtfully formatted, with Braille readers in mind.
We can also supply high-quality, durable, spectacular-looking braille images through a unique, proprietary process. Our "prints" are clear, durable representations. Tactual readability is the primary concern, with the added benefit that they are visually pleasing as well.